sartorial splendor seems spectacular with olive-less pizza
Nazy and I celebrated
Valentine's Day
several times recently. On the Thursday before
Valentine's Day
, we had a great dinner at
Bouchon
, a superb local restaurant. Then, we had Valentine Day dinner with Tiger and Arrow at Rusty's Pizza They had..

"… a heart shaped Pizza!" Tiger exclaimed — unaware that it was not possible to choose the toppings on said shaped Pizza:

"This Pizza has olives!" Tiger complained. "I don't like olives."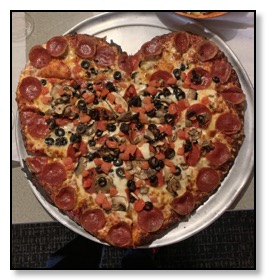 "You do like olives," Nazy replied accurately. "You gobble them up when I.."

"I don't like olives on my pizza. I just want pepperoni."

"We can take the olives off," Nazy replied reasonably.

"I want a piece without
any
olives," Tiger replied. "I don't want to eat a pizza piece that has holes where the olives used.."

"There are no olive holes!" Nazy countered, uselessly.

"And I don't like to eat the edge."

"Here is your olive-challenged pizza," Nazy retorted, hopelessly.

"
Well! That went well
," I thought, quietly.

The next day, in recovery mode, we went to
One Pico
in Santa Monica for dinner with friends. All of the meals — including the pizza — were great and..

"… you're just saying that because you got to play video games with the boys at Rusty's Pizza Parlor," Nazy interrupts.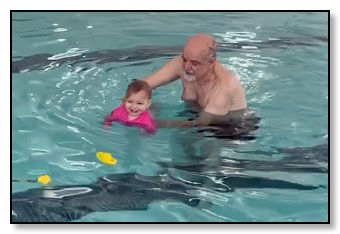 "That's not a fair comment," I replied. "
Not just play, my dear, we also set records
." I thought.

Earlier, we took the boys and, separately, Azelle, to swim class. Arrow, now completely recovered from his asthma bout, always has a great time. Azelle, just starting, loves water:

"Azelle!" I called. "Can you say 'water'?"
"Agua," she replied.

"Is that 'water'?" I asked.

"Si!" Azelle said, showing off.

That weekend, while Tiger went to visit a friend, Nazy watched Azelle and I took Arrow to the local children's museum… almost. We were just about there…

"I want to go to Shoreline Park!" Arrow interjected.

"You said that you wanted to go to MOXI." I replied.

"Now I want to go to the park,"

"I'm almost at MOXI, Arrow. I don't know how to get back.."

"You can turn here, Dan." Arrow replied. "Right where we do karate."

"Right." I agreed. "
How did he remember that?
" I thought. "
We've only been to karate three times
."

We walked along the Shoreline, looking at the ocean. We spotted some gray whales — more accurately, water spouts from the whales — and, at Arrow's insistence, we read, in its entitreity, every single sign.

This week also marked the 100th day of school for kindergarden(er) Tiger. The students in the lower school (K-2) celebrate by bringing a collection of 100 things to show to everyone at the daily assembly. After discarding my idea (a centipede.) Tiger went into deep and complex negotiations with his Mom. Ideas flourished.

"A huge number of ideas," I thought as Melika ran a few by me. "
But not as many ideas as today's selection of Trump lies
." I thought.

They settled on a large poster board with 100 cars from Tiger's matchbox collection. His contribution was a big hit.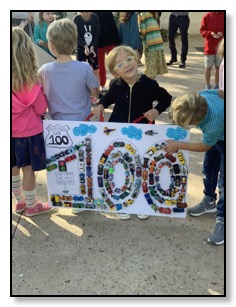 Tiger was also excited because Melika and I were able to join his Mom at the assembly. We stayed for …

"… snack time," Tiger explained as he munched on carrots.

But, uncharacteristically, we skipped out before recess.

Before heading to
Valentine Day
dinner, I had (prudently) asked what I should wear. Less prudently, I had a suggestion..

"… and what about my green
turtleneck
and my red sports
jacket
?"

"It's not Christmas, Dan," my lovely wife informed me.

"I guess you don't endorse that idea," I replied, deploying my well-honed ability to decipher wifely commentary.

"ah…" Nazy was thinking.

"
Ah ha! I left her speechless
," I thought.

"… I will make an appropriate selection,"Nazy said, closing the subject.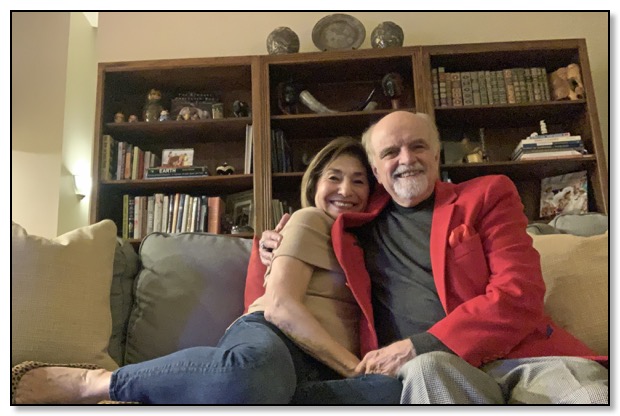 This week we had some time to look through a large collection of old photographs. I discovered that my sartorial dependency began early in life.

"What are you talking about, Dan?" Nazy asked.

"Well, my dear, I certainly didn't select that bowtie." I replied.


Young Danny