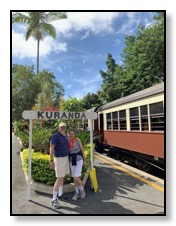 Where do the Rainbow Lorikeets roost? And why can't they do their roosting quietly? Who booked early departures for every excursion from Cairns? Were Dan and Nazy able to avoid the lizards in the tropical rain forest? What was a Dutch immigrant doing in Kuranda? Who selected the most clueless waitress ever? E.g.: "How's the Shiraz?" I asked. "Shiraz? That one's red, right?" She replied.
Read More...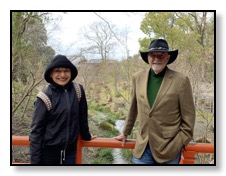 Is it fair for a (lovely) wife to ask a (colorblind) husband for help resetting the combination on a new set of luggage? And, in a somewhat related note, what would you do if you had a fully packed, brand new, very large piece of luggage that was permanently locked? Hint; Dan checked out rental jackhammers. What possessed LAX to switch to mood-setting, non-glare lighting in the Tom Bradley International Terminal? What possessed Dan and Nazy to travel almost 700 kilometers in a day trip? And how did the bullet train help? Why are the 1001
gates
in a Kyoto Shrine all painted orange?
Read More...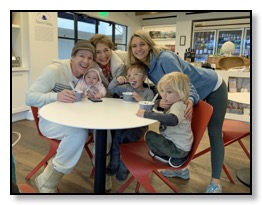 Can Dan, with help from an engineer-written instruction addendum, successfully configure an automatic and analog cat (and koi) feeder to work with his aquarium? Will the end product disrupt gray whale migration in the nearby Santa Barbara channel. How does two year old Arrow describe his Mom's work? (His Mom is a lawyer.) Where did Tom and Melika celebrate Melika's birthday? Why is there a suitcase issue as Nazy plans packing for our forthcoming trip to Australia?
Read More...