13-11-18 16:55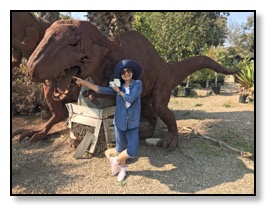 Is it really the 'rainy season' in Santa Barbara? How come the rainy and fire seasons coincide? Why did ATT recommend Verizon services? Why is Dan still thinking about it? Who is learning to surf? (Or at least balance?) Where can you buy a 'hot air balloon, colorful wind chime? Why would you buy a wind chime when you could get a life-size dinosaur sculpture for the garden?
Read More...
08-07-17 18:24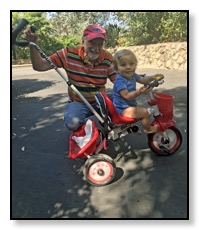 Who forgot Tiger's swim suit — just as he began private lessons? Who turned off the pool heater — just as Tiger began private lessons? Who forgot to bring a bag of (basmati) rice to the swimming pool? And, why did it matter? Hint: Who forgot to take the iPhone out of his pocket before entering the swimming pool?) What is the exciting news associated with Emirates Air? And, who is patient about growing up?
Read More...
07-02-16 11:48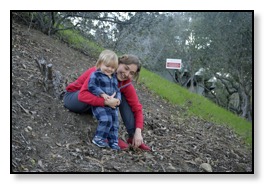 Why must Dan cope with probes and pokes? What do harpsichord playing felines have to do with balls? Why was the physician unimpressed with a digital clock? Is Mitra the master of nooks and crannies? (And rock and leaf?) The grand(est)son unwilling to ride in the rental car — could it be that he blames someone for breaking the red car?
Read More...