05-01-19 12:11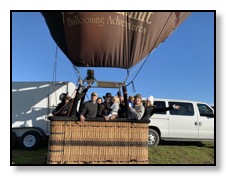 Will Dan's acquisition of red velvet, personalized — but non-hand needlepointed Christmas stockings past muster with Nazy? Hint: It's about as likely as a parakeet successfully operating the Large Hadron Collider at CERN.
Beep
. Did you know that all of The Martin Family Christmas stockings have a toe that points to the left? (Neither did Dan.)
Beep!
Does a Hot Air Balloon ride include turbulence?
Beep
! Who thinks that a Hot Air Balloon journey is 'very high and very fast'?How long will it take to find the battery-challenged defective smoke detector?
Beep!!
Read More...