12-11-19 11:54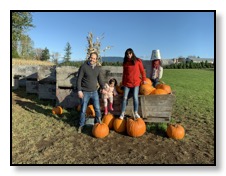 Where can you find delicious pumpkin donuts? (Hint: Think Pumpkin Festivals in patchy plowed fields.) Can we find a Washington State grown pumpkin that is suitable — well, not merely suitable, but perfect, for a family Jack-o-Lantern? How far into the patch will we have to stroll, eh, walk, eh, hike to find it? Has Vancouver changed since The Martin Family lived there in the 80's? Did Queen Elizabeth really park in Vancouver?
Read More...
06-11-19 17:50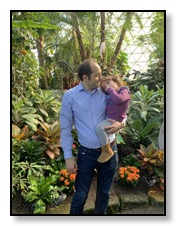 Who forgot to paint the pumpkin orange? If the answer is 'Exit 734', what is the question? (This is for fans of Jeopardy and for Tiger.) Why did the pumpkin patch roll out a tractor with 'Big Wheels' in the front and the back? They did it right after Dan explained that tractors have big wheels in the back. How long did it take to get from the hotel room (1.2 miles from LAX) to the gate? Hint: you won't believe it. Where did we find (the lovely) Leandra and (the astounding) Auriane? Did we have time to notice their parents?
Read More...
29-08-19 11:47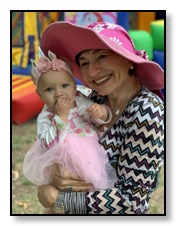 Water, water, everywhere — and not a drop for free. (Or even for a reasonable price.) Who turned a $ water bill into a $$$$ National Deficit? And, speaking of water, which six month old baby was unimpressed with the 'water' concept that is associated with Christening? What was the perfect occasion for Dan to wear his
har
le
q
uin
shirt? What kind of bottles did Dan buy for a first birthday celebration? What can you do when 'the children' have no problems with jet lag, but 'the parents' are not so lucky?
Read More...