21-01-20 13:29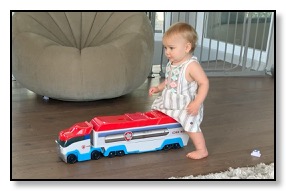 Who is faster than a speeding bullet? Able to climb tall buildings in a fearless second? Unable to understand the difference between a chocking hazard and a dump truck? Which gender can master potty training fastest? How was Arrow able to turn a chocking hazard into a reasoned excuse? Who is the best at sitting, giggling, clapping and smiling — all while not climbing the walls or falling off the chair?
Read More...
20-01-19 15:09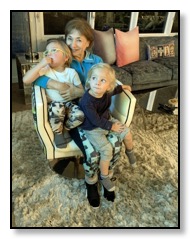 How will Tiger react to the 'saddest song ever'? Hint: Oh no! It's a song about a cake, a rainstorm and a recipe.) After Nazy and Dan's storage treasurers yielded a bevy of 220V European appliances (and Christmas Tree lights) and personally hacked out chunks of the Berlin Wall, was there anything else to find? Of course there was — but why did Dan want to rent a forklift? Who wants to sit on someone's 'wap' while wearing his swim googles?
Read More...
19-11-17 19:16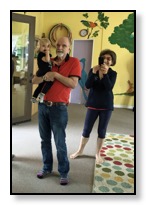 Does the dire condition, "Hat Brim Envy" afflict every member of The Martin Family? If your hat has a propellor on the top, does that qualify as a 'cool' brim? What plan did Dan follow that led to a goggle wearing Tiger? How many parts does a cold juicer have? Why does it matter. What is stronger: the strong nuclear force or the gritty stickiness of nanometer sized particles of spinach? Who is the family hula hoop champion? (Hint: the finalists were Tiger and Arrow.)
Read More...