Granville Island Marks Shannon Falls' Costumed Termites
In the last issue of The Weekly Letter, Nazy and I, together with Darius and his family, were leaving Queen Elizabeth Park for Granville Public Market in Vancouver. It was (late) lunchtime.

"I'm not sure, Dad," Darius noted, "that we'll have time for Salmon House on the Hill for dinner."

"Really?" I replied. "
That's obvious
," I thought.

"And, eh, I don't think we can stop at Robson Street for shopping or Gastown for sightseeing."

"Can we see our old house on Knockmaroon in West Vancouver?" Nazy asked from the (way) back.

"Well…" Darius began.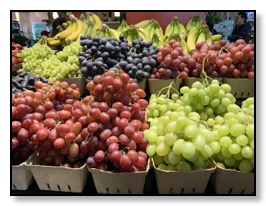 "Let's decide after lunch," I interrupted.

Granville is a fun stop in Vancouver. (I believe that my sister had an apartment overlooking the Island.) Heavy city traffic led to fraying tempers: a local, clearly unaware of the reputation that Canadians have for politeness, cut Darius off at an intersection. He followed that by flipping Darius off. Wallowing in welcome, Darius, secured a parking spot on the island; we headed to the market for lunch. The fruit, fish and general ambiance were as fun and chic as we had remembered. The weather, unlike our memory, was perfect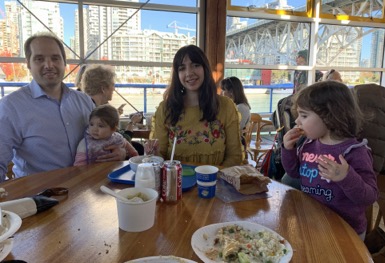 Flashback: When I was considering a Vancouver job offer in the 80's, I rented a car and drove north along the British Colombia coast toward Mr. Garibaldi and Whistler. There were Killer Whales swimming in the ocean between the mainland and Vancouver Island and, when I got to Squamish, I stopped to enjoy beautiful Shannon Falls which became a nice expedition for the family. I was immediately attracted to Vancouver; I accepted the job and we moved shortly thereafter.


Personal note
: Given the way things worked out with the 'job' in Vancouver, it would have been wise to spend more time doing due diligence and less time admiring
Orcas
.

Darius was about five years old when we last visited Shannon Falls. We both had vivid memories of the waterfall.

"It's much smaller than I thought," Darius observed as we walked up the path to the viewpoint.

"It's much larger than I recall," I replied.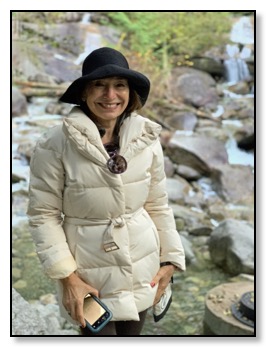 "If you want to know for sure,"
someone
nearby mumbled, "read the transcript."


"I've read the transcript. The '
president
' is guilty of extortion and bribery. "

"
He
didn't say the exact words: 'quid pro quo'."

"Of course not. He has, at best, a (very) basic speaking ability in English, Latin is clearly beyond him. Nevertheless, he managed to clearly convey the message: 'I won't do this for you until you do that for me'.."

"
And
,
" I thought,"
the transcript sounded exactly like 'the
president
': rude, insulting, misleading, inaccurate, divisive, unpleasant, unkind, unnecessary, unwarranted, wrong, illegal, crude and unhelpful.
"

But — back to Shannon Falls: small or large, it looked great. We crossed the highway to look for a better view of Mt. Garibaldi. It turned out that the place I remembered had been converted into a RV campground. We were, however, able to review a beautiful vista as the sun was setting.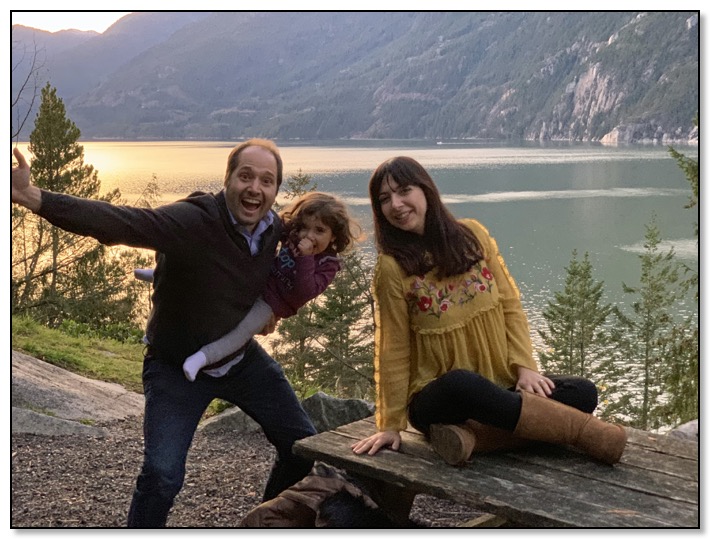 The drive home was smooth and quick. We even zipped through the border with no stress and no line.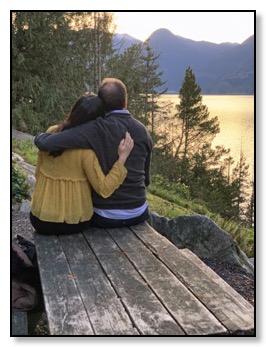 But … Nazy and I had to return to California the next day. Allegiant Air was, as usual,
cramped,
but, I grudgingly recount, they were also on-time. We picked up our rental car with minimal fuss (a one-way rental is much less expensive — and much more convenient — than either the shuttle bus or parking fees).

The drive home was fast and problem-free. We arrived in time to join Tom, Melika and the (local) grandchildren in a march down Coast Village Road in Montecito. As any regular reader knows, The Adams Family was decked out. (And Tiger, as you can see, was an enthusiastic participant.)

The coming week is filled with events. We will, for example, be putting the home under a Big Top.

"Big Tent, Dan," Nazy corrects.

"Whatever. A local service is going to use the tent or top together with some environmentally unfriendly chemicals in biological assault against house-eating termites."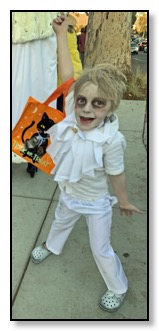 "I know it's not friendly to the environment, Dan," Nazy replied. "But you surely don't want termites to destroy our house."

"Of course not. I think we should genetically modify the termites to consume carbon dioxide and emit water vapor."

More on the house, the boys and their latest trip to MOXI, Nazy's allergy and the termites next week.






For last week's letter, please click here.

Bellingham Family Martin … Halloween 2019